---


---




---








Also Try Japan Roads
for Tours to Experience Japan's Cultural Diversity


Make a Reservation at a Ryokan (Traditional Japanese Inn) Anywhere in Japan

Home > Kansai Region > Prefecture > Osaka Ryokan

| | | |
| --- | --- | --- |
| | Osaka Ryokan | |

Osaka is the largest city in western Japan, and its history dates back over 1,500 years. During the Edo Period, Osaka became an important distribution center as feudal lords sent their rice to the Osaka merchants for delivery to other parts of Japan. As the merchants prospered, the city grew and flourished. Today, Osaka is a large industrial and commercial city with a population of over 2.5 million people. The city is also known for its traditional Kabuki theater and Bunraku puppet theater as well as its fine Japanese cuisine.
Planning to visit Osaka?
Japan Roads is offering a 10 day tour of western Japan, including a visit to Osaka. On this small, intimate tour (limited to 14 guests and led by a Tour Leader), you will have the chance to meet and interact with the Japanese people and experience the country's rich culture first hand. Please click here for more details.

Area Photos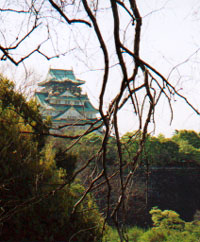 Ryokan with Hot Springs
(There is an onsen tax of about 150 yen to 500 yen or more per person at many ryokans)

---
Rediscover Japan Co., Ltd. (dba Japanese Guest Houses)
Hyogo-ken Chijitoroku Ryokogyo 3-609 (Hyogo Prefecture Travel Agent License Number 3-609)
10-5-401-1-(2) Sakae-machi, Kawanishi-shi, Hyogo-ken 666-0033 Japan
Staff at Japanese Guest Houses
Copyright © 2000-2008 Rediscover Japan Co., Ltd. All Rights Reserved. Privacy Policy